It's that time of year! Some would say it's "the most wonderful time," even though the Universe oozes love all year long. However, during this time, we have the awesome opportunity to celebrate its wonderfulness by slowing down and being with those we love.
As you wrap up this year in bows, ribbons, and warm hugs, you might be thinking that there isn't any gift greater than your loved ones themselves. I know I am.
But here is a list of some of our FAVORITE THINGS that might come in second…

Help your loved ones kick off their best year yet!
These gifts will inspire your friends and family to plan, manifest, and thrive in the year ahead.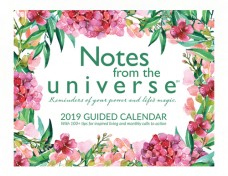 2019 Notes from the Universe Wall Calendar –
$15.95
,
$11.97
We're the first (I know of) to offer a guided wall calendar. It has tips, reminders, assignments, and "love notes" for all of 2019. Each month features a different Note from the Universe, a new call to action, as well as 100+ daily reminders for inspired living. Get the 2019 Wall Calendar.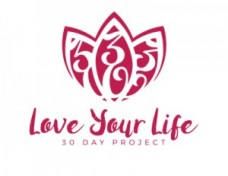 Love Your Life 30 DAY Project –
$99

, $29

Give them a total life make-over (without calling it that)! Every day for 30 days, beginning on January 1, 2019, your loved one will receive an activity + video designed to help them move closer to living their dreams. Over 100,000 people have already participated in the project! GIFT them the Love Your Life 30 DAY Project.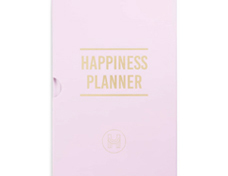 The Happiness Planner – $59
The Happiness Planner is designed to help your loved one plan their upcoming year one day at a time. It will encourage and inspire them to create a life of happiness by being more mindful, grateful, and practicing positive thinking. Get the oh-so-cool Happiness Planner.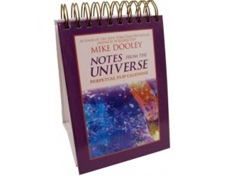 2019 Notes from the Universe Perpetual Calendar –
$19.95

, $15.93

This perpetual calendar can be used year after year and features 367 of the best Notes from the Universe ever written, as well as 367 unique ART prints. Your loved one can start every day with encouragement from the Universe that will inspire, enlighten, and empower them all year long. Get the 367-Day Calendar.

These gifts will continue to give your loved ones that "Christmas morning" feeling all year long.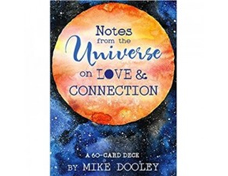 Notes from the Universe Love and Connection Card Deck –
$18.99

, $14.65

This gorgeous 60-card deck casts inspiring light on the joys and challenges of relationships. Whether your loved one is looking to find new love, keep a relationship fresh and fulfilling, or tap into a deeper source of love within themselves, they can use this deck for insight. Get the Love and Connection Card Deck.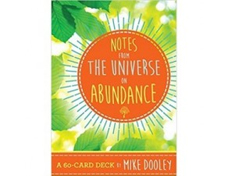 Notes from the Universe Abundance Card Deck –
$16.99

, $13.82

Some of the best Notes from the Universe on abundance are beautifully illustrated in this 60-card deck. They are designed to remind you that you could not possibly be more loved, more powerful, or more deserving of all that your heart desires. Get the Abundance Card Deck.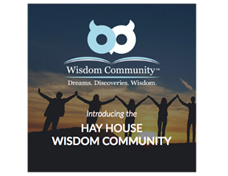 Hay House Wisdom Community Membership – $199.99 (yearly)
By giving your loved one the gift of this online membership, they'll get access to a new online course every month, inspiring videos and interviews, year-round discounts, and an ALL-ACCESS PASS to Hay House Radio. Get the Wisdom Community Membership.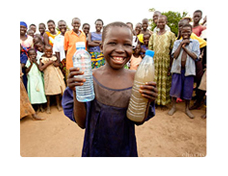 Charity: Water – (Any donation amount of your choice)
Instead of giving a material gift this year, donate to a good cause on behalf of a loved one! A monthly donation of $30 provides clean water for 12 people every year. So, if your loved one isn't into unboxing and unwrapping, let them know that they've provided an entire family with clean water this year. Give a donation to Charity: Water on someone's behalf!

For your friends and family who always like to keep a good book nearby…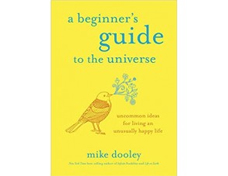 A Beginner's Guide to the Universe –
$19.99

, $15.93

PRE-ORDER IT today and tell them they'll be one of the first to receive it! My new book contains chapters filled with lessons on living a life of meaning and purpose. It guides the reader through a range of topics, including family and relationships, power and responsibility, adversity and bouncing back from it, even the nature of heaven, angels, and God. Pre-order A Beginner's Guide to the Universe.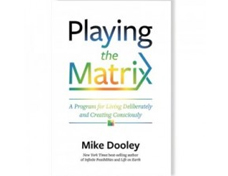 Playing the Matrix –
$25.99

, $14.61

Playing the Matrix shares what I've learned since creating the most amazing rebound of my life (financially, romantically, and joyfully), with the intention of helping others do the same. This book will give your loved one a better understanding of who they are, how they got here, and, above all, what they can still do with their time on earth. Get my latest book, Playing the Matrix.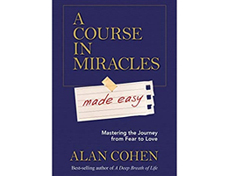 A Course in Miracles Made Easy –
$15.99

, $12.04

Alan Cohen has written a truly incredible book that teaches how to spiritually and thoughtfully obtain love and forgiveness through a self-taught system. A Course in Miracles Made Easy is the Rosetta stone that will render the Course understandable and relatable; and, most importantly, generate practical, healing results. Get A Course in Miracles Made Easy.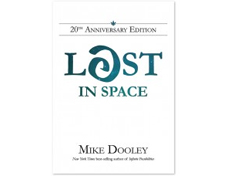 Lost in Space – $8.95
This amazing little story reveals the origins of space, time, miracles, and more. Lighthearted yet philosophical, it will challenge your loved one to re-think the very meaning of life. Grab your friends and family the newly released 20th Anniversary Collectors' Edition paperback. Get the 20th Anniversary Edition of Lost in Space.
I hope this guide helps you find the perfect gift to remind your loved ones how ADORED they truly are.
BIG hugs and Happy Holidays!
Mike Dooley and the TUT Team