Jambo Fellow Adventurer!
Thanks for participating in World Tour IV, Playing the Matrix!
As a special gift, here are your free downloads.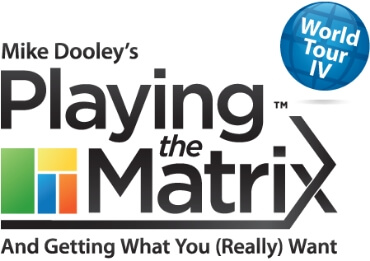 With every best wish –

Mike Dooley
---
Testimonials
Want to be featured on the TUT website? We're adding Playing the Matrix Testimonials to our World Tour page and we'd love to feature you! Send an email to [email protected] with 1) a hi-res photo of yourself and 2) one or two sentences about what you gained/ learned/ enjoyed the most from attending Playing the Matrix!