For millennia, seekers, saints, and sojourners have traveled to sacred sites around the world, whether natural or man-made, to recharge the heart and soul. Steeped in mystical beauty, such sites hold the promise of inner transformation. Here are five to visit across America.
1. MOUNT SHASTA, CA
The second largest volcanic peak in the continental U.S. dominates the Cascade range of northern California with an ethereal majesty. It is a prominent landmark along the historic Siskiyou Trail (now Interstate 5), an ancient Native American trade route. Long held sacred by Native Americans, including the local Shasta and Karuk tribes, Mount Shasta is said to be a vortex of powerful healing energies. More than any other mountain in North America, it has become a focal point for contemporary spiritual seekers. Avalanche Gulch is the most popular hiking route. The City of Mount Shasta, with its many rustic inns, is a good base for exploring the mountain and other sacred sites nearby such as McCloud Falls and Stewart Mineral Springs.
THE MOUNT SHASTA-LEMURIA LEGEND
Mount Shasta is perhaps most famous for its reputed connection to the hypothetical lost continent of Lemuria, believed to have sunken in the Pacific Ocean several hundred thousand years ago. The legend began in 1894 with the publication of A Dweller on Two Planets, by California mystic Frederick Spencer Oliver, stating that highly advanced, mystical beings from ancient Lemuria live in tunnels deep inside the mountain. To this day, visitors claim to have seen and interacted with Lemurians on the surface. You can even order a Lemurian burger at one of the local delis.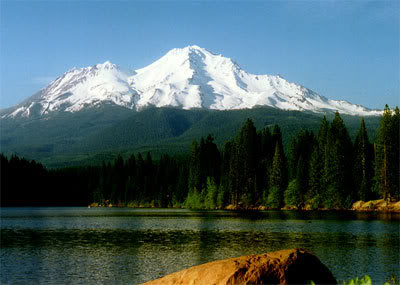 2. HOPI MESAS, AZ
In twelve villages spanning three mesas perched high above the dramatic desert landscape of northeastern Arizona, the Hopi peoples have preserved one of the oldest cultures in North America. Their adobe and sandstone pueblo homes have remained inhabited and virtually unchanged for centuries. The Hopi have become famous for their ancient prophecies about the shift to higher consciousness they believe humanity is now undergoing. Drive through the Painted Desert and around buttes and other unique rock formations en route to the steep-sided mesas. The villages can be explored independently or with a Hopi guide. Visit Hopi artisans in their home workshops, and dine on traditional food at the Hopi Cultural Center.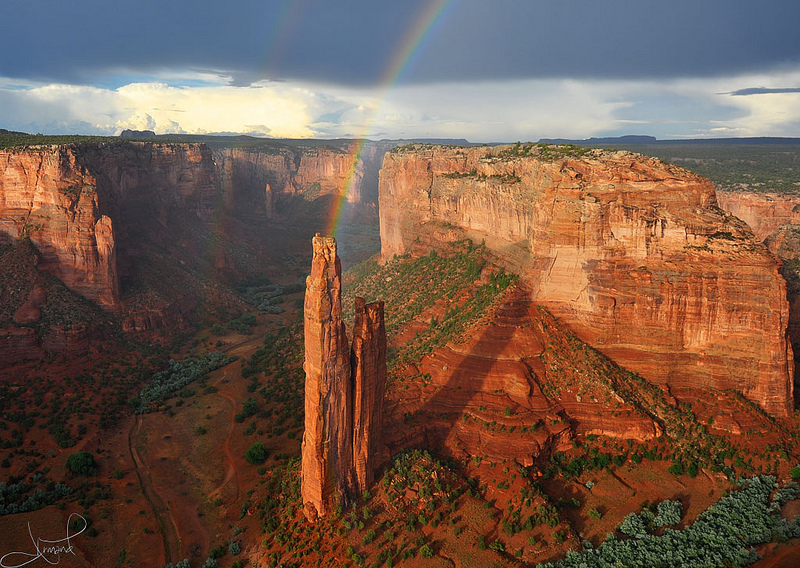 3. CHIMAYO, NM
This tiny Spanish colonial village, tucked in a cottonwood-shaded valley in northern New Mexico, is noted for its beautiful adobe church, Santuario de Chimayo, with reputed holy dirt that has miraculously cured visitors of ailments. The faithful collect samples of the dirt and often rub it on their bodies. Numerous discarded crutches and casts line the walls of this "Lourdes of North America." Built between 1813 and 1816, the church has become the destination of the largest religious pilgrimage in the U.S, culminating each year during Holy Week with the arrival of tens of thousands of visitors, some of whom walk for many miles. Throughout the village, Hispanic weavers craft and sell brightly colored textiles in the Spanish colonial tradition of their ancestors.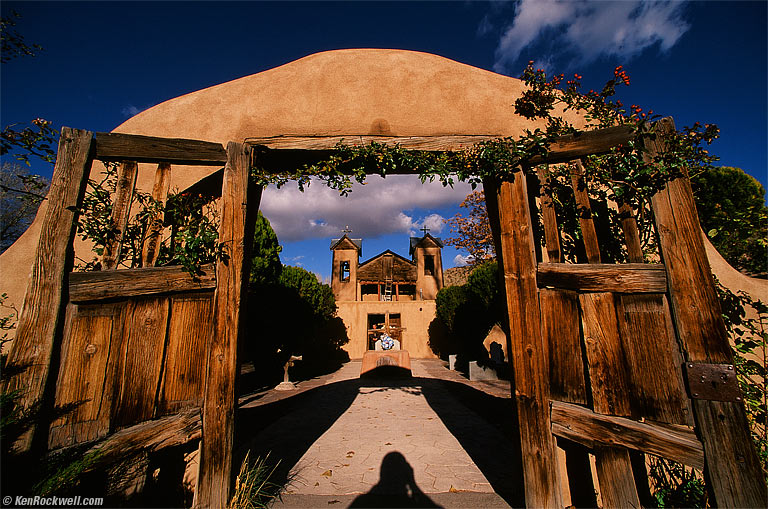 4. VEDIC CITY, IA
Established in 2001 near Fairfield, this small utopian city (population close to 300) is based on the Vedic spirituality espoused by the late Maharishi Mahesh Yogi, who brought Transcendental Meditation (TM) to the West in the 1960s. Its constitution draws on the Vedas, ancient Sanskrit texts containing the spiritual teachings of India. Residents benefit from Vedic-inspired organic farming, architecture, education, healthcare, and TM sessions. Stay at the Vedic-designed Raj Hotel and Resort, with its acclaimed Ayurvedic health spa, and dine at organic vegetarian restaurants. Visit golden meditation domes at the Maharishi University of Management and the open-air Vedic observatory of masonry sundials based on ancient technology.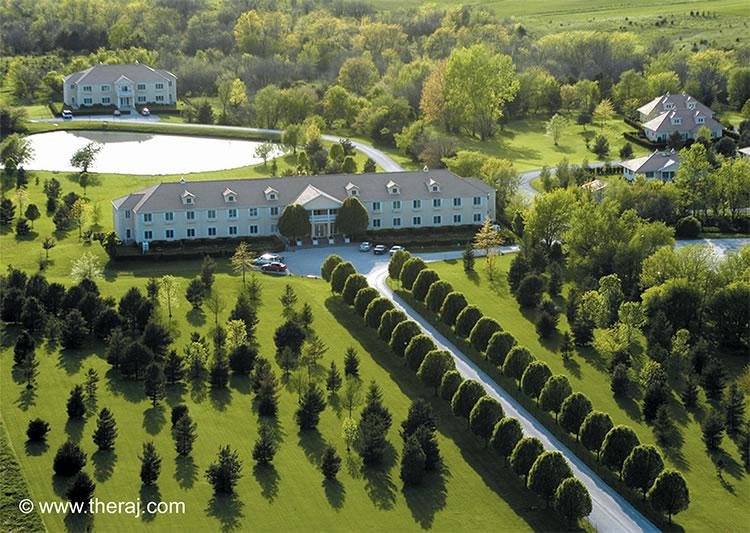 5. SABBATHDAY LAKE SHAKER VILLAGE, ME
Founded in 1783, Sabbathday Lake is the only active functioning Shaker community in the world. The Shakers, who came from England, were so named because of their ecstatic bodily movements during worship. Those residing at this National Historic Landmark strive "to put their hands to work and hearts to God," fulfilling the motto of Shaker leader Mother Ann Lee. The community comprises 18 buildings on 1,800 acres and includes a working farm. Take a guided tour of the Meetinghouse, Schoolhouse, and other buildings featuring exhibitions on Shaker life and history. Shop for Shaker-made crafts at the Shaker Store, or take workshops in herbal cooking and woodworking.