A Letter from Mike
Jambo Fellow Adventurer!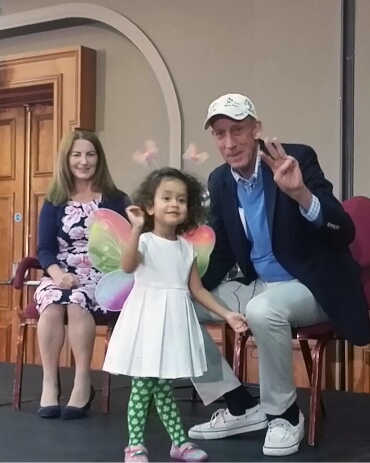 You believe in angels, right?
Three years ago, I had the high privilege of having tea with renowned angel liaison, Lorna Byrne. Whoa! I do believe I know "authentic" when I meet "authentic," and she is it!
After this amazing stroke of fortune, I read her biographical book, Angels in my Hair, and literally could feel my worldview shifting. It was transformational to become acquainted with someone who genuinely lives with what most of us have wanted to believe is real our entire lives.
During tea, I was able to ask the angels in our presence (they are always in your presence, too) questions about my own life and dreams, about reality in general, and questions on behalf of loved ones.
Lorna's answers were at times both profound and lighthearted, and sometimes disappointingly truthful, for example, "We are not permitted to tell you about that." My head was spinning with the legitimacy of the conversation, the strength of her answers, and the confidence of her replies. I felt very, very privileged.
Since that pivotal afternoon, Lorna and I have stayed in touch, with the idea of bringing the same experience to more people in the most efficient way possible. Now, we are thrilled to announce our first Angel Tour!
We're looking forward to meeting you!